Introducing Beckett Roskoski - Sales and Marketing Intern
---
Introducing Beckett Roskoski, the new Sales and Marketing Intern for WRP Wealth Management. Originally from Seattle, Beckett has called the Bay Area home since the age of five.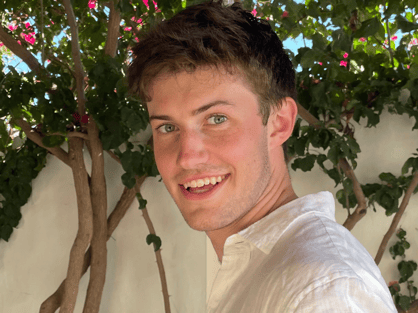 A lifelong athlete, Beckett's passion for sports fueled his success on the soccer field. As a member of the Santa Clara Sporting Soccer Club, he achieved many things, including winning state championships and various tournaments. Throughout his high school years, his team consistently ranked among the top five youth soccer teams in the country for his age group.
Beyond his athletic abilities, Beckett is an avid reader. He is deeply passionate about the environment, public education, and digital equity, actively volunteering at local libraries during his high school years. His contributions ranged from assisting in the design of the TeenHQ at the King branch to organizing public events.
Currently a junior studying Finance at Santa Clara University's Leavey School of Business, Beckett is working towards his graduation in the spring of 2025. His time at WRP Wealth has been a transformative experience, where he has been impressed by the team's unwavering dedication to surpassing client expectations. Learning directly from industry veterans Jason, Aaron, and Nick has provided Beckett with invaluable skills that extend beyond the confines of a classroom.
The mentorship he has received has not only equipped him with a deeper understanding of personal finance, sales, and marketing but has also fostered his growth as an individual. Beckett expresses his gratitude for the team's willingness to guide him through the intricate aspects of the financial industry, leaving him prepared to excel academically when he returns to the classroom.
As a sales and marketing intern at WRP, Beckett is enthusiastic about delving into the intricacies of the financial sector. His role involves reaching out to prospects to understand their unique needs.
Beckett's vibrant energy, competitive drive, and dedication to personal growth make him an invaluable asset to the WRP Wealth team.